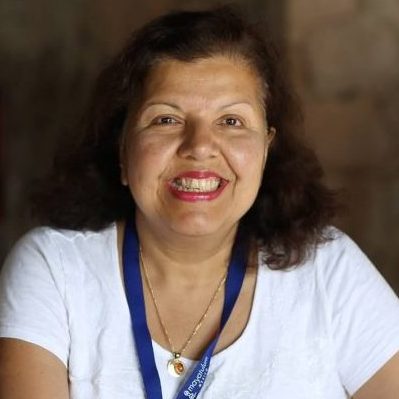 Jeannette Soriano M.D.
Suite #212, 1011 Glenmore Trail S.W.
Calgary, Alberta T2V 4R6
Jeannette Soriano M.D. - Calgary Alberta Bioidentical Hormone Doctor
Calgary Alberta Bioidentical Hormone Doctor Jeannette Soriano, M.D. has over 20 years of experience offering customized Bioidentical Hormone Replacement Therapy programs and anti-aging medicine protocols. Using her skills and experience to assess and treat a variety of medical illnesses, Dr. Soriano has helped countless men and women overcome the conditions associated with hormonal imbalances. Using hormones that are identical in molecular and chemical structure to the hormones produced in the human body, Bioidentical Hormone Replacement Therapy can treat numerous syndromes in men and women that appear with aging. As aging occurs, numerous hormones in the body begin to decline, which can lead to a series of disorders. Doctor Soriano also has a special interest in investigating the influence that lifestyle and nutrition choices may have on her patients' wellbeing, and she often combines Bioidentical Hormone Replacement Therapy with nutritional changes to help men and women improve their overall health.
Services Offered
Bioidentical Hormone Replacement Therapy
Therapies for perimenopause
Treatments for menopausal symptoms
Testosterone supplementation
Support for Chronic Fatigue Syndrome
Sclerotherapy
Treatments for thyroid disorders
Lab testing
Protocols for Adrenal Fatigue Syndrome
Nutritional supplements
Myers cocktails
EDTA Chelation Therapy
DMPS Chelation Therapy
Intravenous vitamin protocols
Education and Background
Jeannette Soriano, M.D. has over three decades of experience practicing medicine. In 1984, Doctor Soriano opened a general-family practice that included obstetrics, emergency room and anesthetic care. Since 1986, she has practiced Phlebology, and she has over 25 years of experience in the treatment of circulatory disorders of the leg. Doctor Soriano also offers chelation therapy, which helps patients suffering from vascular problems that cannot be aided by conventional medical therapies, and she has seen patients report significant improvement, despite the fact that conventional medicine left them without options. Doctor Soriano's clinic provides chelation therapy, Bioidentical Hormone Therapy, as well as numerous intravenous nutritional therapies. Jeannette Soriano, M.D. is a certified member of the Acupuncture Foundation of Canada, Canadian Phlebology Society, and North American Society of Phlebology. She is a diplomat Candidate of the American College for Advancement of Medicine, a founding Member of the Canadian Academy of Environmental, and the Vice-President of the International College of Integrative Medicine.